Getting Organized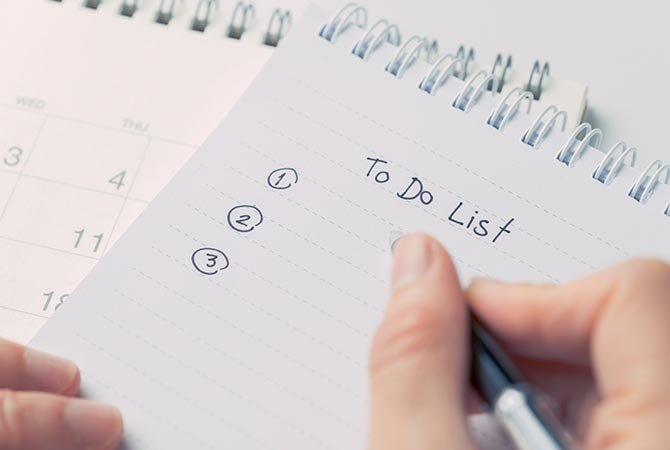 As challenging as it may be, keeping a record of the medicines, tests, and treatments your child receives is extremely important. So too is organizing medical bills and insurance information. This section has tips to help you keep track of both medical and financial-related information.
"The hospital kept records, and so did we. I used my phone and computer to keep track of medical tests and treatment details. I also kept a file on my computer where I entered key medical information. It came in handy with all the different doctors my child saw."
Tracking key medical information
Keep track of the medical care your child receives. Some parents write important information in a notebook. Others prefer to organize this information on their computer or phone. You can also set up a personal health record (PHR) that allows you to enter, manage, and track your child's important medical information. A PHR is similar to an electronic medical record that your child's doctor or insurance company may keep, except that with a PHR, you are the one who keeps it and controls access to it.

Increasingly, health care providers, insurance companies, and employers are providing parents with access to electronic tools. Talk with your child's social worker or a financial officer at the hospital to learn more about ways to track key medical information. What is important is not the exact tool you use but that you keep key medical information organized and accessible.

Many parents also keep a journal and calendar. For example, you may keep a journal where you write down details about side effects your child is having or questions to ask the doctor. Calendars can be used to track daily events and/or important dates to remember.
Track medical care
On this page is a chart of the type of information that is helpful to keep handy and up-to- date. For example, you should ask for and keep copies of scans, pathology reports, and treatment plans. Keep these in a file folder, or scan them into images that you save on your computer.
In addition to tracking ongoing medical care, it's helpful to keep a sheet with this key information handy for yourself and others:
names and contact information for the people on your child's health care team
diagnosis information
treatment plan
life-threatening health issues for which urgent medical care should be sought
Source: www.cancer.gov

La Fondation La Roche-Posay and CCI make every effort to ensure that information provided is accurate and up-to-date at time of printing. We do not accept responsibility for information provided by third parties, including those referred to or signposted to in this publication. Information in this publication should be used to supplement appropriate professional or other advice specific to your circumstances.
Quick overview
Was this article helpful?