O que a palavra significa?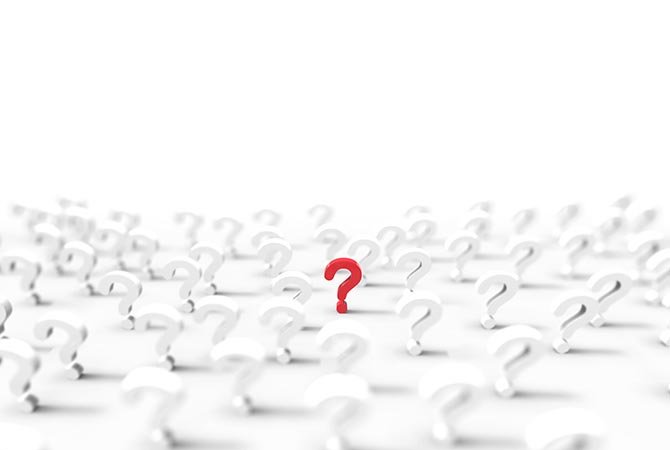 AGUDO
– ocorre repentinamente, dura pouco tempo.
AFEBRIL
– a ausência de febre.
LLA
– Leucemia Linfoblástica Aguda é a forma mais comum de leucemia infantil.
ALOPECIA
– loss of body hair.
ANAEMIA
– a lower than normal number of circulating mature red blood cells.
ANOREXIA
– loss of appetite.
ANTIBIOTIC
– drug used in the treatment of bacterial infection.
ANTIBODY
– a protein produced by the body to fight against bacteria and viruses.
ANTIEMETIC
– a drug to reduce vomiting.
ANTIGEN

– a foreign substance that stimulates production of antibodies.
ARTERY

– blood vessel that carries blood from the heart to the tissues and organs.
AUDIOGRAM

– hearing test. The audiologist is the person who does this.
BACTERIA

– living one-celled organisms that are only visible through a microscope. While most bacteria are harmless, they can cause disease if the body's resistance is lowered.

BENIGN

– not malignant or not cancerous.
– a small piece of tissue is removed from the body to make a diagnosis. The tissue is removed by a needle or it is cut away.
BLAST

– an immature blood cell.
BLOOD CULTURE
– blood is taken and incubated in a special culture medium for 24–72 hours. If there is an infection in the blood, germs will grow in the culture and the sensitivities of the germs to different antibiotics can be determined.
BLOOD TYPE
– red blood cells contain certain factors that are not the same for all people. The three main types are A, B, and O. These types are important when cross-matching blood that has been taken from one person to give to another.
BOLUS

– intravenous drug administered over a short period of time.
BONE MARROW

– spongy tissue in the cavities of large bones, where blood cells are produced.
– a sample of bone marrow is taken from the bone in the hip and is examined under the microscope.
BUTTERFLY

– a small needle, with butterfly shaped plastic wings, used for taking blood or administering bolus intravenous drugs.
CANCER

– an uncontrolled growth of abnormal cells.
CAT SCAN

– See CT Scan.
CELL

– the smallest living unit of the body.
CENTRAL VENOUS ACCESS DEVICE (CVAD)

– a small flexible plastic tube inserted into a large vein through which drugs and fluids can be given and blood specimens taken painlessly.
CHEMOTHERAPY

– drugs that destroy cancer cells. The drugs may also affect normal cells.
CHRONIC
– lasting a long time.
CLINICAL TRIAL

– a research study about treatment (protocol). See Section 4, CANCER, Clinical Trials for details.
CROSS MATCH
– ensuring blood to be transfused is compatible with the patient's blood.
– an x-ray scan that gives a three dimensional view of a part of the body. Also called a CAT Scan.
– Central Venous Access Device
DRIP

– see intravenous.
DRUG LEVELS
– drug levels in the blood can vary between patients, even when the same dose is given. It is necessary to measure the blood level of some drugs to ensure an effective dose is given. Some antibiotics need to be monitored in this way.
ECHOCARDIOGRAPH (ECHO)

– an ultrasound of the heart which is used to give information about the pumping efficiency of the heart.
– records the rate, rhythm, and electrical activity of the heart.
ELECTROLYTES

– minerals and salts that are required to provide the proper environment for the cells of the body. May be measured through a blood test.
EMLA and 'Angel'

– two different local anaesthetic creams used to numb the skin for procedures. They need to be applied about 40 – 60 minutes before the procedure.
FEBRILE
– the presence of fever.
FEVER

– when the body temperature rises above 38°C.
FINGER PRICK

– the process of obtaining a sample of blood via a needle prick to the finger.
FULL BLOOD EXAMINATION (FBE)

– examines the blood and counts the number of red blood cells, white blood cells (total number and different types), and platelets circulating in the blood – also called a complete blood count (CBC).
– a test to measure the function of the kidneys.
HAEMOGLOBIN (Hb)

– the part of red blood cells that carries oxygen to the tissues.
HICKMAN CATHETER

– a central line with one, two, or three barrels which can remain in place for months to years.
IMMUNE SYSTEM

– the body's defence network against infection and foreign particles.
IMMUNOSUPPRESSED

– when a person's immune system is functioning at a lower than normal level.
INFECTION
– an invasion of body tissues by disease causing germs.
INFUSION
– fluids and / or drugs that are administered intravenously over a period of time.
INSUFLON
– a small tube inserted under the skin. It is used to administer drugs and can stay in place for about a week. It is an alternative to having many injections.
INTRAVENOUS (IV)

– method to administer fluids and medications through a small plastic tube inserted into a blood vessel (vein).
IV PUMP

– an electronic pump used to deliver intravenous fluids and medications.
LEUKAEMIA

– a cancer of blood cells usually originating in bone marrow. There are several types of leukaemia. About 35% of childhood cancers are leukaemias.
LIVER FUNCTION TEST (LFT)
– measure a variety of substances to show normal or abnormal liver function.
– the procedure of inserting a fine needle into a space of the spinal column to obtain a sample of fluid and / or give medications.
LYMPH SYSTEM

– a network of glands and vessels that carries lymph – a fluid that makes and stores infection fighting cells.
LYMPHOCYTE
– a type of white blood cell that helps protect the body against foreign substances by producing antibodies and regulating the immune system response.
LYMPHOMA
– a cancer of the lymphocytes, a type of white cell in the body.
– a diagnostic test using a magnetic field to take pictures of parts of the body.
MALIGNANT

– able to invade and destroy surrounding tissue.
METASTASIS

– the spread of cancer cells to other parts of the body.
MYELOSUPPRESSION

– a reduction in the number of circulating blood cells as a result of the toxic effects of chemotherapy on the bone marrow.
NEUTROPAENIA

– a reduction in the normal number of neutrophils.
– a type of white blood cell that is the body's first line of defence against bacterial infection.
ONCOLOGY

– the study of cancer.
OSTEOSARCOMA

– a cancer of the bone.
PALLIATIVE CARE

– treatment that relieves the symptoms but is not expected to cure the disease. The main purpose is to improve the child's quality of life.
– a scan that uses radioactive chemicals to show how a part of the body is working. Used to identify malignant and benign tumours.
PETECHIAE

– small red spots (bruises) on the skin that usually indicate a low platelet count.
PERIPHERAL LINE

– an intravenous line inserted into a vein in the hand, arm, or foot.
PLATELET
– a cell in the blood that helps form clots and stop bleeding.
PRE-HYDRATION

– intravenous fluids necessary before certain chemotherapy.
POST HYDRATION
– intravenous fluids necessary after certain chemotherapy.
PORT

– a central line surgically inserted under the skin, usually the chest wall. It provides quick and easy access to the blood and can be left in place for years.
PROTOCOL
– a plan of tests and treatments.
PUSH
– the manual administration of an intravenous medication over a short period of time.
RADIOTHERAPY

– the use of x-rays or radiation from radioactive substances in the treatment of disease.
RED BLOOD CELL (RBC)

– blood cells that pick up oxygen from the lungs and transport it to tissues throughout the body.
RELAPSE

– the return of a disease after a period of remission.
REMISSION

– complete or partial disappearance of a disease. A period during which signs of a disease remain under control.
RETINOBLASTOMA
– cancer of the eye (retina).
SARCOMA

– cancer of supportive or connective tissue – muscle, bone, cartilage, fatty tissue.
SOMNOLENCE SYNDROME
– Sleepiness as a side effect of radiotherapy.
STAGING

– assessing the spread of cancer through the body to decide the best treatment.
SHINGLES

– a localised form of chicken pox where the virus in the nerve cells is re-activated.
STEM CELL

– the most primitive blood cell from which all blood cells arise. THROMBOCYTOPENIA – a reduction in the number of circulating platelets.
TOTAL BODY IRRADIATION (TBI)
– is a form of radiotherapy used primarily as part of the preparative regimen for haematopoietic stem cell (or bone marrow) transplantation. As the name implies, TBI involves irradiation of the entire body.
– the use of very high frequency, inaudible (not able to be heard) sound waves that are transmitted into the body to create a picture of the underlying structures. It is a painless procedure.
VEIN

– blood vessel that carries blood from the tissues and organs back to the heart.
VARICELLA-ZOSTER

– a virus that causes chicken pox and shingles.
VIRUS

– tiny organism, smaller than bacteria, that can produce disease.
WHITE BLOOD CELL (WBC)
– blood cells with the chief function of protecting the body against foreign substances. WBC are divided into groups with different functions.
WILMS TUMOUR
– cancer of the kidney that occurs in children.
– radiation that goes through body tissues and is used to get a picture of what is inside.
A Fondation La Roche-Posay e o CCI realizam todos os esforços para assegurar que a informação fornecida seja precisa e atualizada no momento da impressão. Nós não assumimos a responsabilidade pela informação fornecida por terceiros, incluindo aqueles referidos ou indicados nesta publicação. As informações desta publicação devem ser utilizadas para complementar as orientações de um profissional apropriado ou como uma orientação específica para suas circunstâncias.
ACESSO RÁPIDO
ESTE ARTIGO TE AJUDOU?