Questions to ask when your child has completed treatment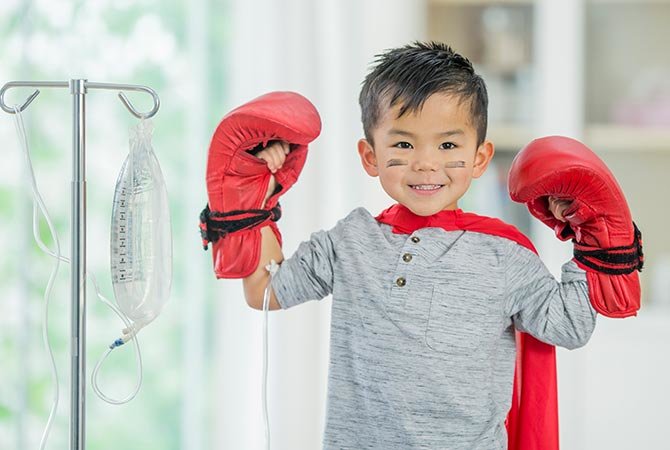 About treatment
About practical steps to take at home
What health problems in our child should we be aware of?
Who should I contact if health problems occur?
Does my child need to continue taking any medicine(s)? If so, for how long?
What types of activities may help my child? Are any activities not recommended?
What vaccines should my child receive? When should they be given?
About follow-up care (plan and schedule)
Who should I talk with to get a follow-up care plan and schedule for my child?
What medical experts should my child see for follow-up care?
What tests will be done during follow-up care visits? How often and for what reason?
Where should my child go for follow-up care visits?
What is the schedule for these visits?
About possible long-term and/or late side effects
Is my child at increased risk of having long-term side effects? If so, which ones and how can they be managed?
Is my child at increased risk of developing late effects later in life? If so, which ones? How likely are these to occur? How long after treatment might they occur?
What type of specialists should my child see to manage these effects?
About support and coping
What survivor support groups are available for my child? For our family?
What are the benefits to my child of receiving professional counseling? Is this something you recommend for my child? Why or why not?
Source: www.cancer.gov

La Fondation La Roche-Posay and CCI make every effort to ensure that information provided is accurate and up-to-date at time of printing. We do not accept responsibility for information provided by third parties, including those referred to or signposted to in this publication. Information in this publication should be used to supplement appropriate professional or other advice specific to your circumstances.
Quick overview
Was this article helpful?