Precautions to take before performing a massage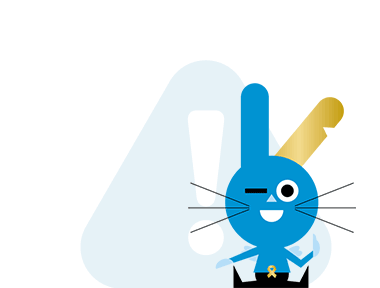 A FEW TIPS TO GET YOUR MASSAGE OFF TO A GOOD START
Before performing this massage with your child, make sure it's the right time and that your child is in the right frame of mind to ensure this massage is enjoyable and joyful for both of you.
This is not a stimulating massage, it is supposed to enhance comfort. The moves are essentially a gentle touch or stroking movement so any pressure must be extremely gentle.
Make sure your child is in a comfortable position, for instance lying down, on their back or on their side, or sitting up with a cushion for support... Make sure you are comfortable too. Take some time to breathe together before you start.
Skin-to-skin contact contributes greatly to relaxation. If the child agrees, we recommend you perform the massage directly on their skin. However, the massage can, of course, be performed over their clothing.
You can accompany the moves with words or stories, you could sing or make little noises: feel free to let your imagination run riot so that your child can free their mind.
There is no need for special products. If you want to use a cream, either because your child's skin needs it or because your child's health carer recommends it, be careful with your choice and follow your doctor's prescription.
Each card should be performed on specific parts of the body as indicated by the pictograms.
One last important thing: we have worked with paediatric oncology and haematology doctors to define the framework within which these massages can be performed in complete safety. Read the summary of precautions thoroughly before proceeding with any massage.
PRECAUTIONS TO TAKE BEFORE PERFORMING A MASSAGE
Wash and disinfect your hands thoroughly before you commence the massage.
Gentle pressure massage (the aim is to provide comfort massages, which are different from stimulating massages).
Avoid areas that are painful or remembered as "at risk" by the child (catheter entry point, scar, previously painful area(s)).
If the child has an infusion line on their central line, ask them to sit or lie on their side.
If their platelets are very low (severe thrombocytopenia), pressure should be avoided completely in favour of "stroking" movements.
For cranial massages, consult your doctor and see how your child feels.
IF YOU WISH TO USE A CREAM OR OINTMENT:
Follow your doctor's recommendations.
Choose a good moisturising cream that penetrates easily.
Choose creams that have recently been opened. For greater safety, throw away the first few drops.
Essential oils should be avoided (risk of allergy and skin reactions).
Avoid fatty substances near oxygen (risk of ignition).
CONTRAINDICATIONS TO MASSAGES:
Any tumour area, regardless of its location (primary tumour or metastasis(s)). For instance: no massage should be performed in the area of an osteosarcoma, abdominal tumour, etc. Any area affected by venous thrombophlebitis of the lower or upper limb.
Surgery or recent scars.
Central catheter area (including insertion point, trajectory and exit point).
Avoid massaging with a greasy substance two hours before and after radiotherapy.
Avoid massaging if a fever is present. This can lead to hypersensitivity of the skin, making touching/massaging uncomfortable or unpleasant.
If you have any doubts or questions, consult your child's doctor.
La Fundación La Roche-Posay y CCI trabajan para asegurarse de que la información incluida es exacta y está actualizada en el momento de la publicación. No nos responsabilizamos de la información ofrecida por terceras partes, incluidas aquellas a las que se hace referencia en esta publicación. La información publicada debe usarse como complemento de la opinión profesional que usted reciba.
Quick overview
Was this article helpful?